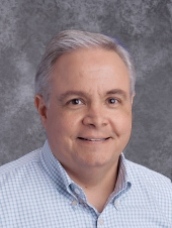 Oakcrest is committed to providing access to this excellent program of education and formation to as many young women as possible. To that end, we have consistently provided generous levels of tuition assistance to families whose financial circumstances make it difficult for them to pay full tuition.
Our CFO, Matt Buonocore, makes the case!  With over 25 years of experience serving private schools in Northern Virginia, Matt shares that parents can and should consider this major investment - an Oakcrest education.
As CFO, Matt is responsible for overseeing all financial, human resource, facility, technology, risk management, transportation, construction, safety and other administrative operations for Oakcrest. He brings more than 25 years of experience to the school, with an expertise in managing both financial and operational activities for non-profit organizations. Matt previously served as the Director of Administration for 2 large private schools located in Northern Virginia. He holds a Bachelor of Science in Accounting and is a Certified Public Accountant and Chartered Global Management Accountant.